🚧 this page is currently in progress and new content is being added over time 🚧
Fall 2019+Spring 2020 - Interaction Design Team Capstone -

Ongoing Project!
Sidekick is a mobile application we are designing as a team of 3 for our Interaction Design Team Capstone, during our final year at Northeastern University. We are following an in depth design process and research over the span of two semesters. The first semester (Fall 2019) was primarily focused on ethnographic research, user research and ideation. This semester (Spring 2020), we are conducting user testing in order to move from low-fi to high-fi, developing branding, and designing a fully functional prototype by April 2020. 
This project is in collaboration with two designers; Melina Sayegh & Xoee Margolis.
Sidekick is an event planning app that will help you find events, keep track of things you want to do in your city, and help you plan them with friends. 
You're the hero organizing and we're your sidekick.
-
As you're chatting, the app will highlight the updates and details of the plan making it easily accessible
-
Suggested list of to-dos for your plan  
-
Automatic reminders and notifications to keep plan on track
3.
Connecting friends through shared event interests
4.
Events Tailored to You 
-
Creating event preferences for fewer, quality events tailored to the user
- Dividing expenses and sending Venmo requests
-
Visualization of when people are available for the plan
-
Keeping track of your bucket list by city and being able to see your friends' lists
-
Adding event and plans to your calendar
To get a better understanding of how the average college student finds events and plans them with their friends we sent out a survey. Key findings from survey results can be seen below.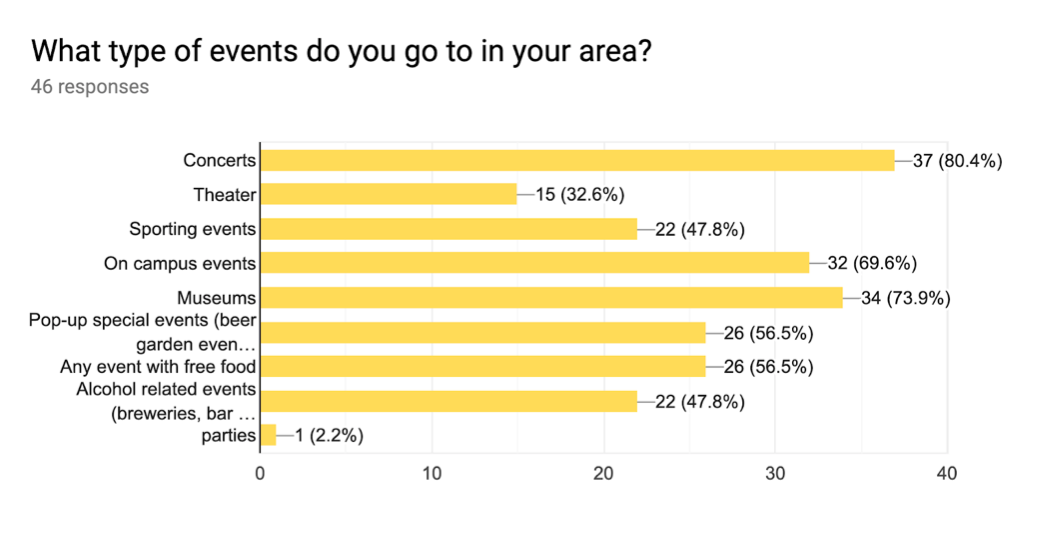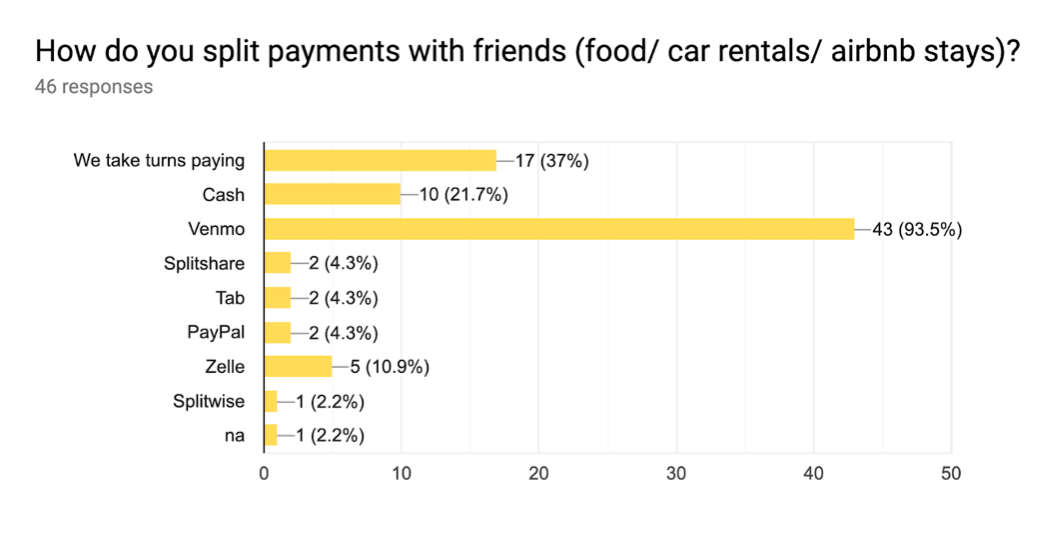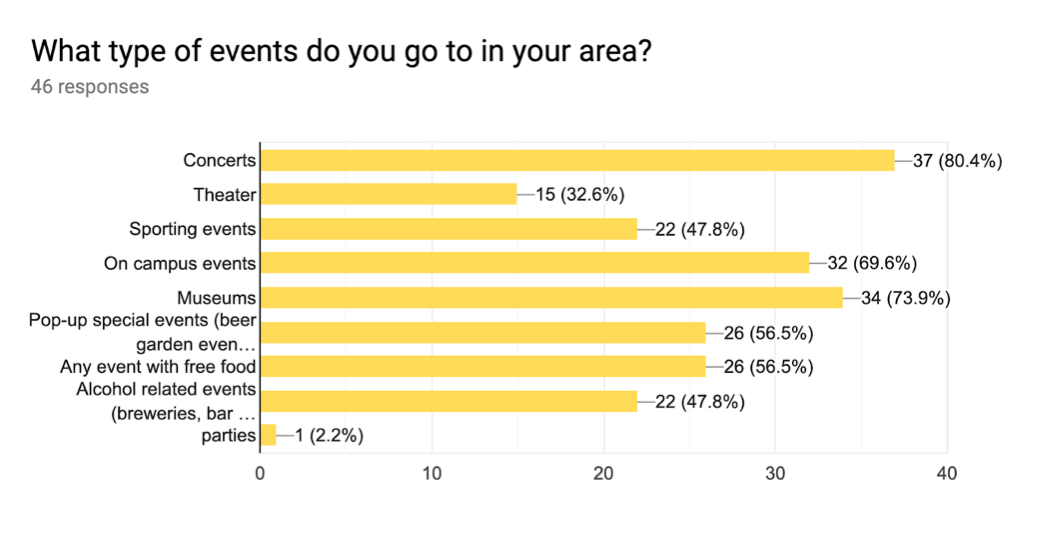 After we had the survey we started to realize that we needed to have more in depth interviews with people to have a clearer understanding of their pain points when it came to finding and planning events. Our interviews included 8 Northeastern students. 
Here are a few of our favorite and most helpful quotes from the interviews:
What is the hardest part about planning an activity?
"Figuring out actually what to do and making sure its something everyone wants to do and the timing of it the hardest part, so all of it I guess" 
"Coordinating and getting everyone actually together is a challenge"
"Being able to have everything that you need in one place, because if you could build it out to have really specifics, if its an event when people need to bring stuff, or specific things that need to be coordinated, like have little entries, ways to add that into the event invite, make a bit more interactive and useful"
What do you wish was better about the process you currently use?
"That it would be more tailored to me, and not like mixed with sporting events"
What would you improve about your current planning process?
"Making there less texting and communication and more decision making"
What's the hardest part about planning an activity?
"Getting people to reply to my texts... And working with everyone's schedules"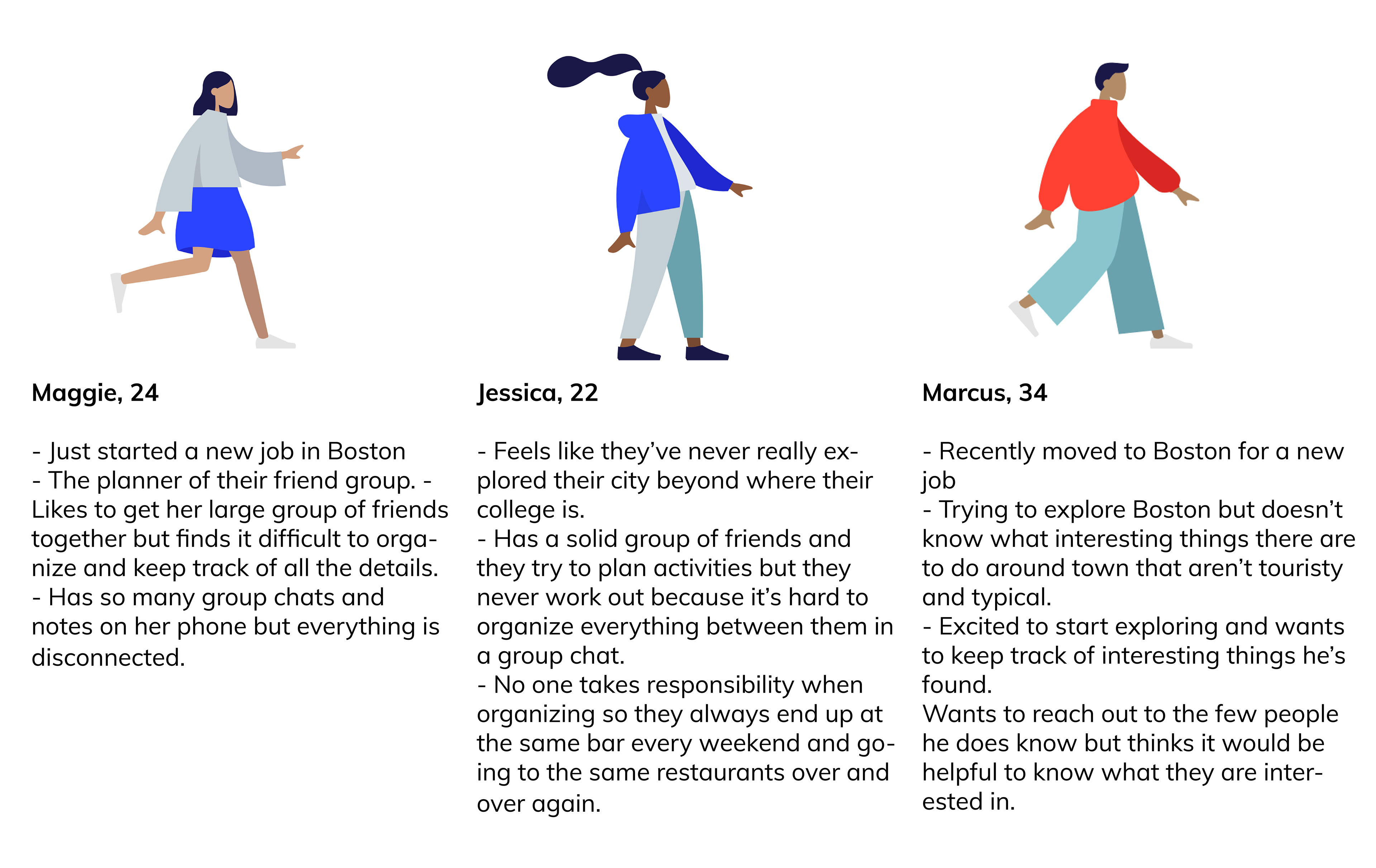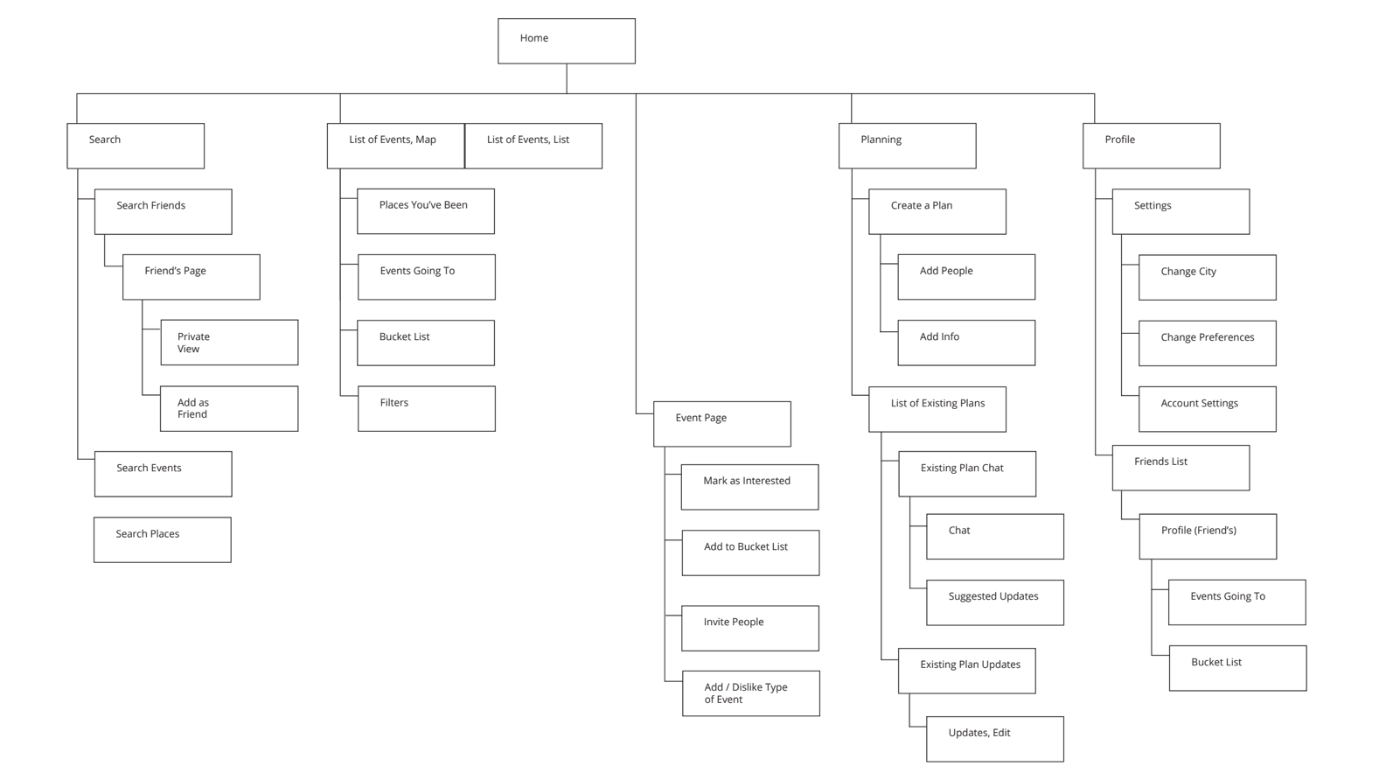 Some of our low-fi wireframes for the main features of the app:
Plan Feature - Creating a new plan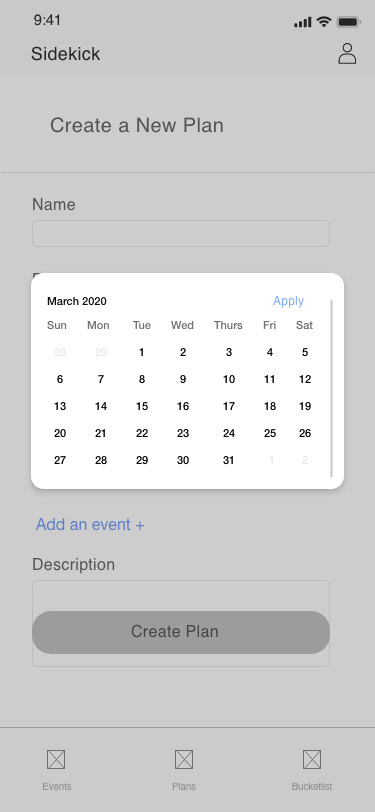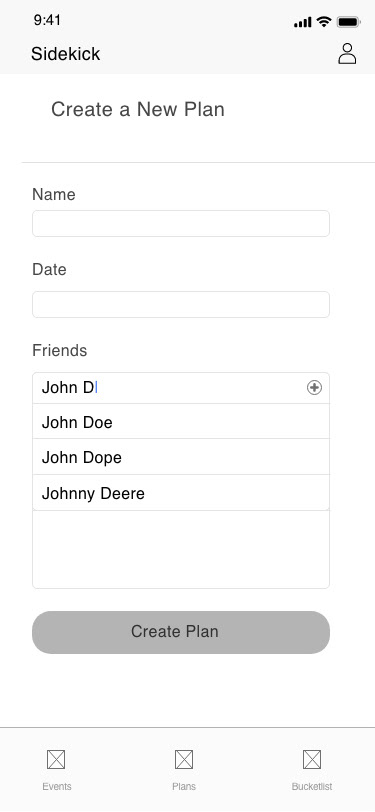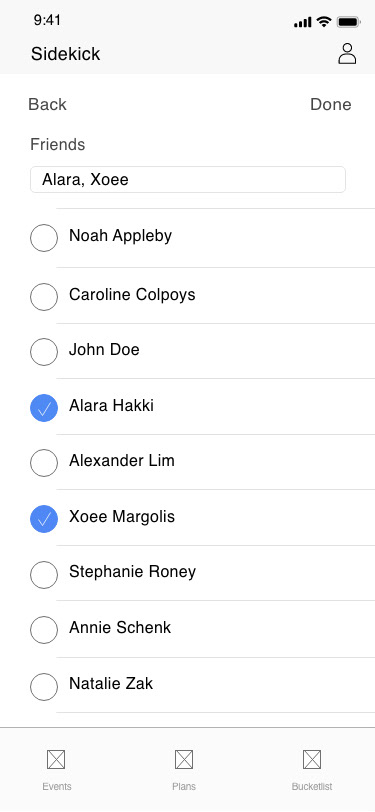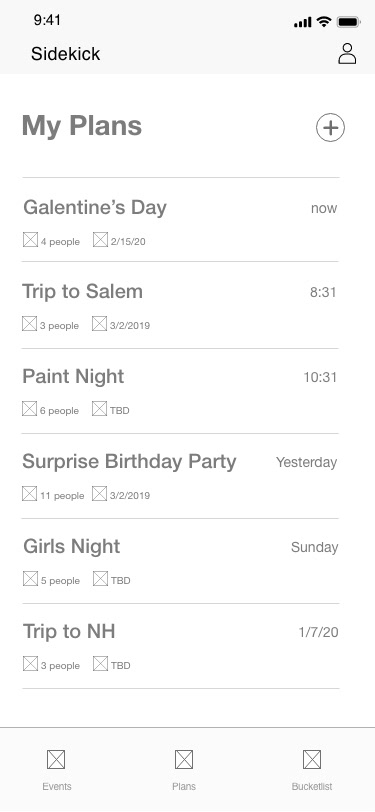 Plan feature - Booking updates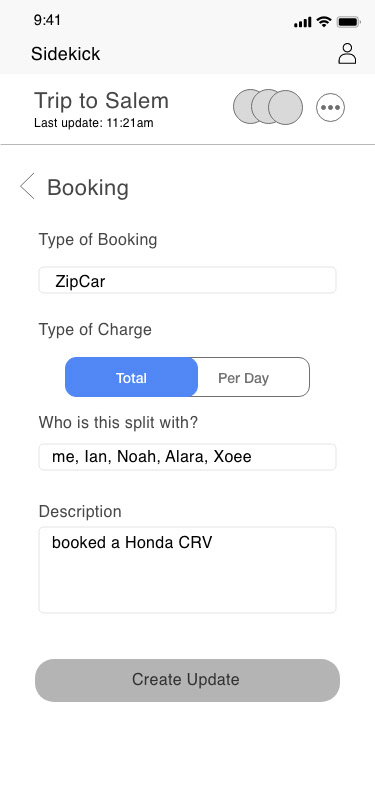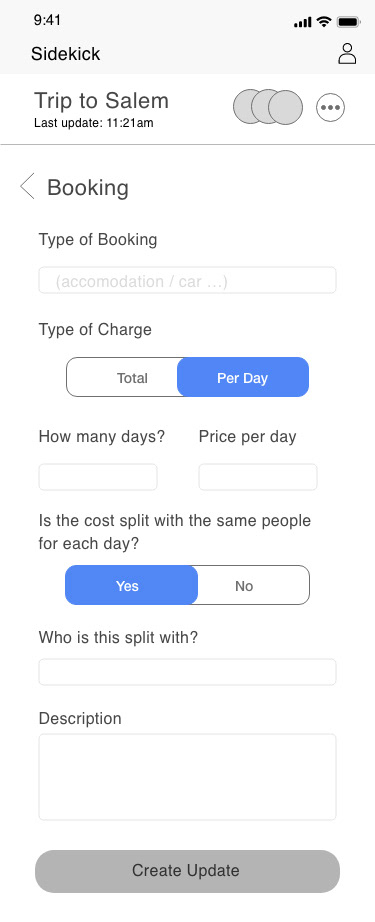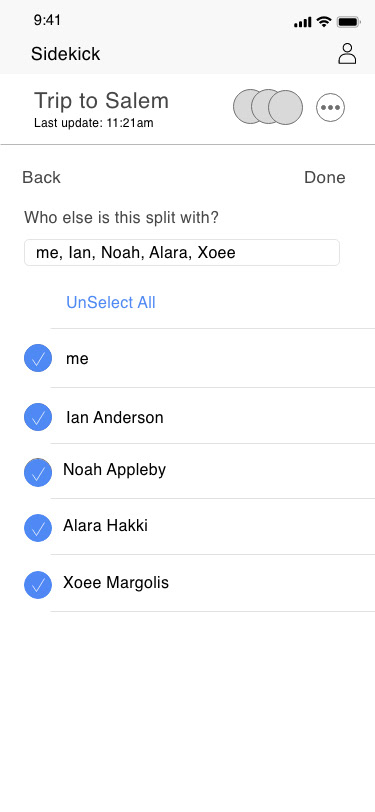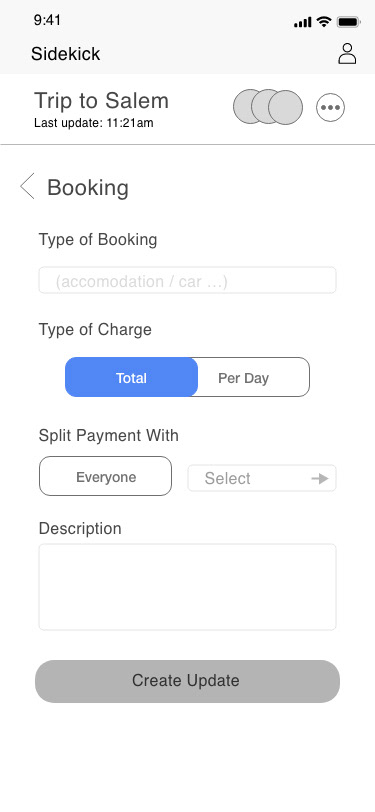 Plan feature - Responding to prompts & updates